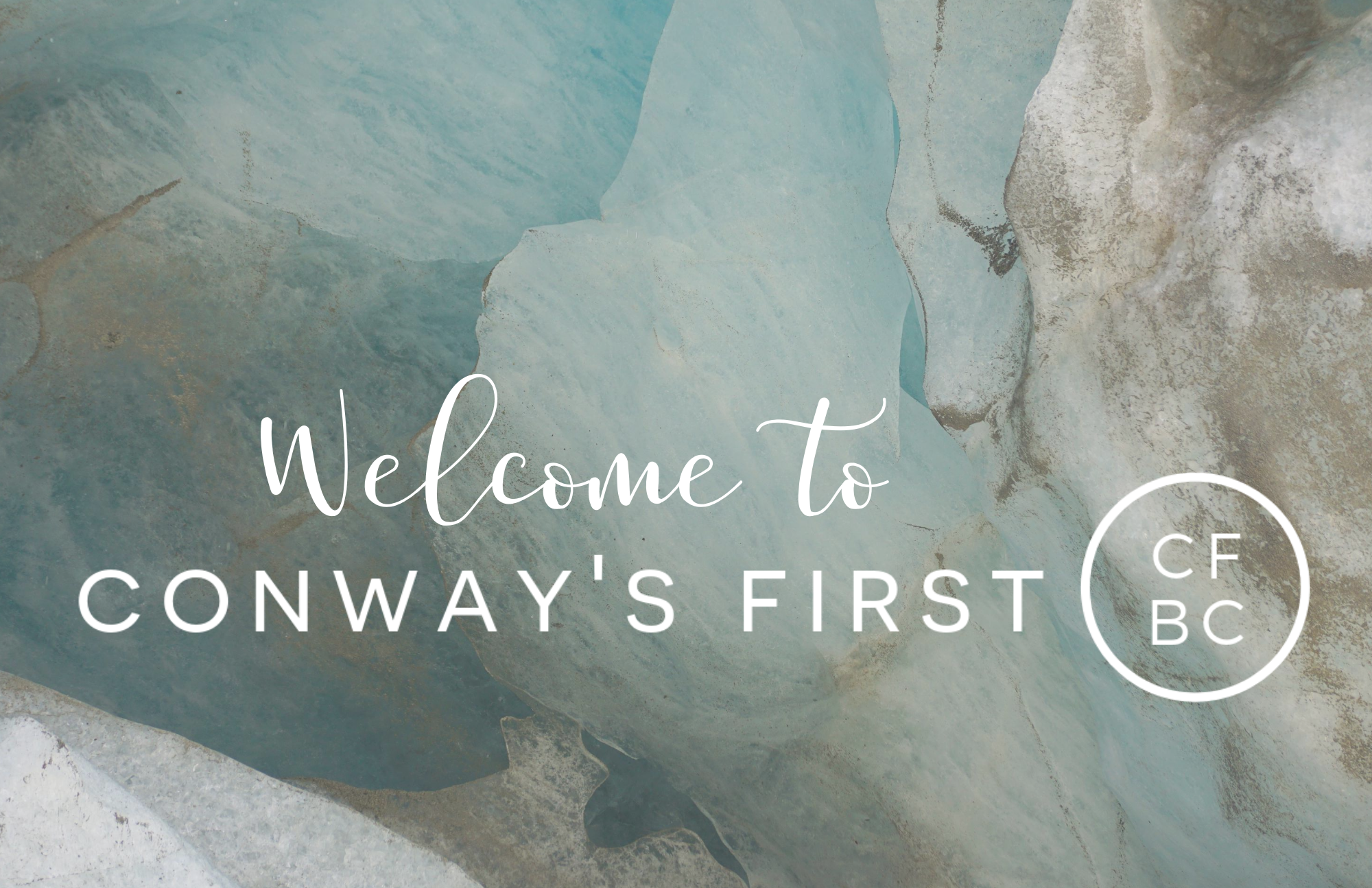 The Future is God's
"The heart of man plans his way, but the Lord establishes his steps" (Proverbs 16:9)
I'm going to get personal with you for a moment. One of my biggest struggles in life is worry. I don't know if you are in the same boat I am or not, but it seems like worry and anxiety always gets the best of me. From the time I was a kid I had this overwhelming sense that things were not going to work like they should. I would get weak when hardships came, I thought people were talking about me behind my back, I had a fear of failure and I didn't know how to overcome these feelings. In my life today, I still feel this way sometimes. Now, it's more about finances, keeping my family safe and always wanting what is best for them.
So even though I have had this tendency to worry about things in my life, there is one thing that I have learned not to worry about: God is in control. Matthew 6:25-34 reminds us of that. Why worry about our life? We worry about if we will have enough. We worry about jobs. We worry about family. But God knows all our needs and asks that we seek first His kingdom, then "all these things will be added to you."
So what do we need to do? We have to put our hope in Christ Jesus. He is working in us and through us for a purpose. Ephesians 2:10 says "For we are his workmanship, created in Christ Jesus for good works, which God prepared beforehand, that we should walk in them." God knows our path and has a plan for each and every one of us. Proverbs 3:5-6, "trust in the Lord with all your heart, and do not lean on your own understanding. In all your ways acknowledge him, and he will make straight your paths." Isaiah 55:8 says, "For my thoughts are not your thoughts, neither are your ways my ways, declares the Lord." Psalm 139:4 says "Before a word is on my tongue, you, Lord, know it completely." We can find verse after verse on how God knows our future. He knows what we need. He has a purpose and a plan for us, so why do we worry about what life will bring? Isaiah recorded these words: "remember the former things long past, for I am God, and there is no other; I am God and there is no one like Me, declaring the end from the beginning, and from ancient times things which have not been done, saying, 'My purpose will be established, and I will accomplish all My good pleasure'" God is the only One who can stand at the beginning and accurately declare the end.
So next time you or I are pulled toward the thoughts of worry, remember that God is in control and knows our future. And as I read just the other day: God is omniscient; He knows everything actual and possible. God is also eternal (Psalm 90:2). As the eternal, omniscient God, He has lived our yesterdays, our todays, and our tomorrows, the past, present, and future. God is the Alpha and Omega, the Beginning and the End (Revelation 21:6).
God, help me to put my trust in you and allow you to lead me on the path that you have laid out before me. Help me not to worry about tomorrow or the hardships in my life but continue to look to you for my source of peace and hope. Thank you for your love and mercy that you so freely gave to me. Amen